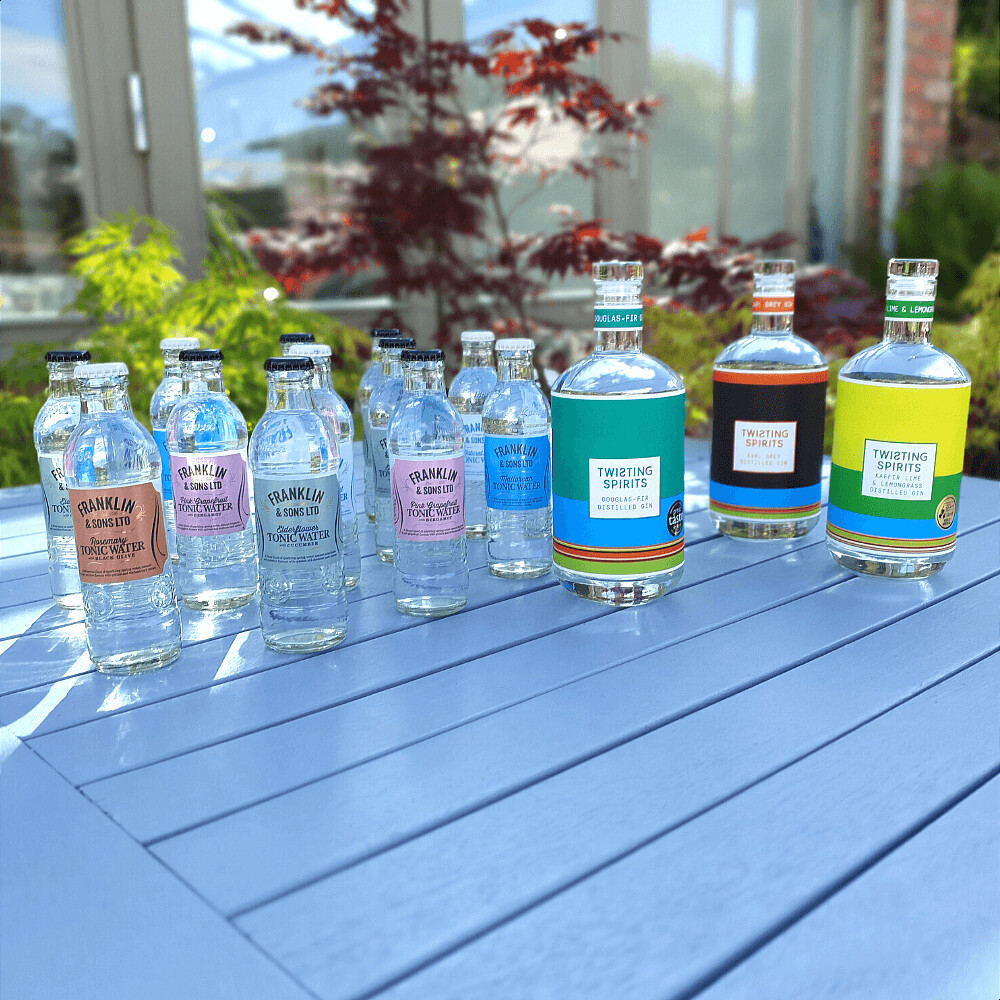 Three bottle Ginspirational Bundle with 12 FREE tonics, FREE spirits book and FREE Shipping!
SKU TS-INSP-3-70CL
Product Details
Get your hands on this amazing Ginspirational Bundle. Only available for a limited time and whilst stocks last, so be quick and save over £32!
Bundle includes your choice of three 70cl bottles of premium gin, twelve bottles of Franklin & Sons Tonic and a copy of "South West & South Wales Independent Spirits Guide Edition 2" and shipping, all for FREE!
Our tonic pairing recommendations and garnishes are;
Premium Gin
Recommended Tonics
Garnish
Kaffir Lime & Lemongrass
Mallorcan
Natural Light
Elderflower with Cucumber
Slice of fresh ginger or mint



Earl Grey
Mallorcan
Natural Light
Slice of lemon
Sprig of rosemary
Douglas-Fir
Pink Grapefruit with Hibiscus
Rosemary with Black Olive (Savoury)


Slice of Pink Grapefruit
Sprig of rosemary

Save this product for later