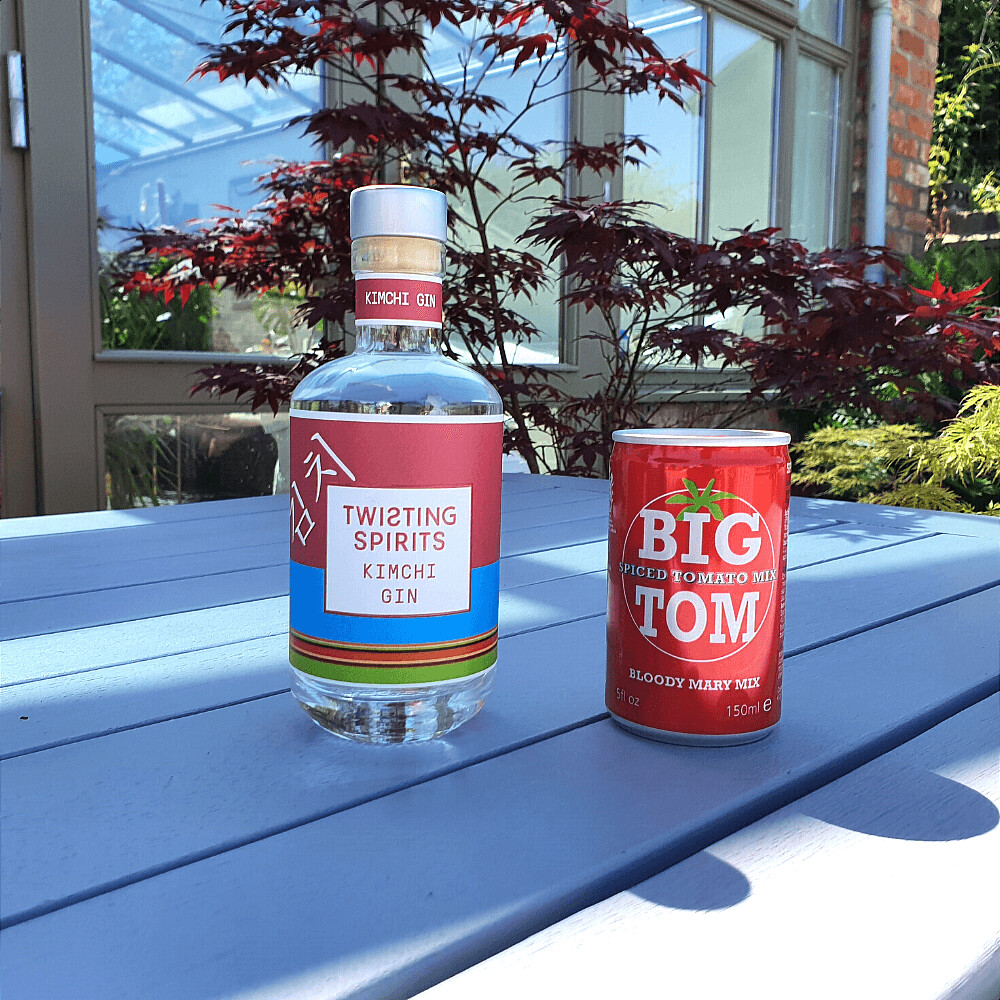 Kimchi Gin 41.5% ABV 20cl
SKU TS-G-KM-20
Product Details
Our newest and most daring Gin. This Gin is so out there that we're only making 500 bottles and they're only available in 20cl size, via our online shop. Be quick!

Mary's homemade Kimchi meets our London Dry Gin. Aromatic, smooth, savoury and tangy, this is the authentic taste of Korea, bottled. The Kimchi used is hand made by Mary and matured for several months to develp a deep flavour before being cold distilled and Twisted into our London Dry Gin.
Important Disclaimer!
This Gin is a world first and really is nothing like any other Gin you've ever tried. This Gin is Savoury, tangy, umami and tastes exactly like Kimchi with Juniper. If you don't know what Kimchi is, Google it first and make sure you know what to expect from this mind blowing creation. You can use Kimchi Gin in a G&T if you like, but it works much better as a Twisted Bloody Kim (see below). If you dare brave with tonic, we suggest Franklin & Son Rosemary and Black Olive.

Taste: Savoury, tangy, KIMCHI
Serving Suggestions:

Treat your taste buds and try our world first Kimchi Gin as a replacement for Vodka in a Bloody Mary, (or in a Red Snapper where Gin is used instead of Vodka). We like to call this little number a Twisted Bloody Kim. Go mad and throw in all the veg from your fridge for garnish and to nibble on whilst you enjoy. If you like savoury, try it, you'll won't be dissapointed!
For a savoury siping treat, make up a Martini with our Kimchi Gin.
Kimchi Gin takes a Negroni to a whole new level - a great savoury aperitif

Botanicals: Kimchi and more
ABV: 41.5%
Save this product for later